By Gavin Keen
The GLS Attached Lid Containers (ALCs) or Tote bins feature an integral hinged lid and provide tamper-evident security to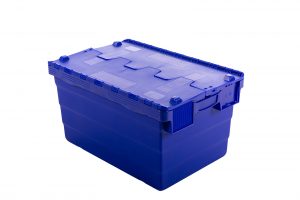 reduce loss and deter theft of high-risk or high-value goods in transit.
They are the ideal and preferred distribution crates for a wide variety of applications in the manufacturing, retail and service
sectors across South Africa.
ALCs securely stack with the attached lid closed and nest with the lid open. They typically stack seven high carrying unit loads of up to 25 Kg and nest by around 75% when empty to save valuable space in storage or on return transport.
GLS entire range of ALC' are now locally produced from both virgin and regrind PP (polypropylene) in almost any colour our customers require.
Some of the many benefits that our customers have experienced: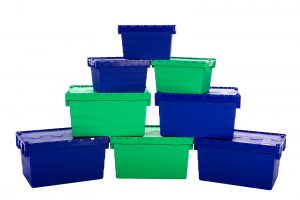 Elimination of Cardboard
The GLS ALC's are a truly green reusable packaging solution.
The reusable, space-saving and recyclable nature of ALC's help our customers reduce their carbon footprint when replacing single-trip transit packaging. A significant amount of one trip packaging is eliminated, reducing waste to landfills.
They are also 100% recyclable. We make new from old, at the end of their long service.
Security of Goods
High-value goods are no longer damaged in cardboard boxes, and also have higher security protection through the use of security seals.
Labour Efficiency
They allow goods to be picked straight from the rack and not touched again until the shop floor, reducing several touchpoints along the supply chain.
Stock Processing
The system allows for quicker sortation in warehouse and store backrooms. They also take up less space for storage.
Purchase or Rent?
When looking at purchasing ALC's, the decision to rent or buy is one of the most important decisions a business has to make, as the outcome can significantly impact your bottom line.
At GLS we fit our solutions to your business requirements. We offer clients both the option to Buy or Rent their ALC equipment.