The GLS Services and Solutions cover the end to end process of retail equipment management.
G-Track is a web based program specifically designed for returnable package management. G-Track was developed by GLS and is therefore fully customisable to your company's needs.
G-Track can be accessed through any type of device with an internet browser. Therefore, scalability and hardware costs can be kept to a minimum when rolling the solution out across large supply chain networks.
Equipment assets are tracked on the system by means of manual counts, barcode scanning and auto ID solutions, powered by IoT. Terminals are installed at specific transaction points to gather large amounts of data related to asset movements between entities. We collect more than 80 million transactions annually, across various clients and supply chains. G-Track's algorithms unlock valuable information from the data and allow GLS to provide unparalleled efficiencies.

Key features of G-Track
Web enabled solution, receive orders from vendors and view online reports.
Tracking of endless types of equipment asset classes.
Order management, inventory and transaction reporting.
Equipment pool management for full supply chain network and equipment transparency.
Vendor management solutions and services.
Maintenance management modules for accurate reporting on equipment longevity.
Customisable management reports suited to your company's needs, such as:

Cycle time and confirmed orders (from DC to vendors)
Cycle time and confirmed movements (from DC to stores)
Depot inventory and availability reports
Transaction reports
Invoicing
Stock on hand reports, including:

Stock on hand of entire network
Stock at vendor
Stock awaiting wash
Stock at store

Tactical Reports

Damage ratios
Demand planning
Holding days per store
TATs for deliveries, repairs and RPC washing, etc.

Strategic Reports

Control ratio of the equipment pool
Network flow mapping and optimisation
Financial budgets and actuals
Trip cost per equipment type
EQUIPMENT RETURN CENTRE (ERC)


SERVICES AND SOLUTIONS
The GLS Equipment ERC can be integrated into the customers' distribution centres (an insourced depot), so that empty equipment can be washed, maintained and used again immediately after being returned. Alternatively, depending on size and length of contract, the depot can be built next to or close to the retailer's distribution centre (an outsourced service centre).
The ERC is seen as the start of any customer supply chain. Whether you use the GLS ERC or choose to have your own on-site, GLS will offer a solution that perfectly meets your needs, however simple or intricate.
Returnable packaging or MHE (Material Handling Equipment) is one of the only elements in the supply chain that completes the cycle in its entirety. On the return leg to the ERC, equipment is received, checked and cleaned to ensure that the equipment being issued meets the necessary QC requirements.
With our innovative software and tracking technology we generate highly sophisticated insights to help our clients use their equipment better through accurate demand planning, low turnaround times and full network transparency.
Customary processes being monitored:
Issuing
Receiving
Damages
Maintenance
Washplant productivity
Waste returns
Demand forecasting
EQUIPMENT STRATEGY DESIGN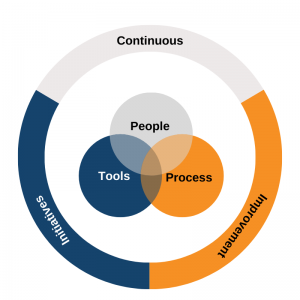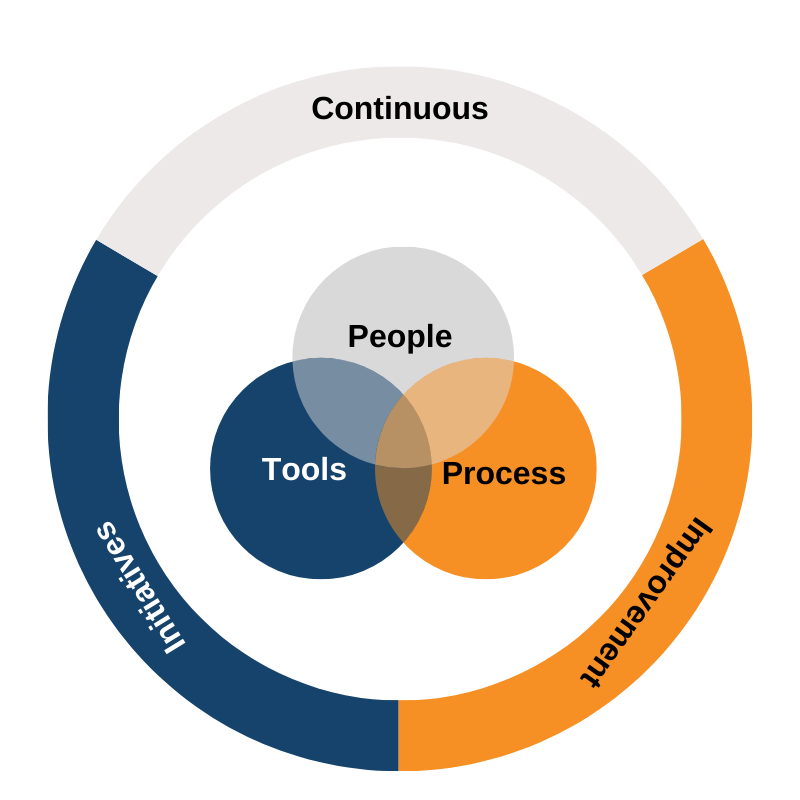 Our experience in the industry allows us to work closely with our customers to specify and design the unique equipment solution that best suits the need of our customers. We do this by following the continuous improvement principles to arrive at solutions that are dynamic and unlock the full potential of your equipment.
People
Strong management structures and resources
Highly efficient training programs
Selection and deployment of the correct human resources
Process
Design of processes
Documentation of processes
Standard operating procedure implementation
Tools
G-track to manage processes
Track and trace technologies such as RFID, BLE and barcodes.
In-depth strategic and tactical reports
Weekly tactical steering committees for full transparency

As a value added service, GLS offers specialised maintenance solutions to our customers. The primary focus is on the repair of steel equipment, and customers have a choice between ad hoc repairs or monthly fixed fee repairs. Maintenance can be done at the client's premises or at one of our service centres.
Our maintenance solution includes the following:
General repairs
Welding repairs
Cannibalising
Replacements and fittings
Aesthetics
Scrapping
Benefits of outsourcing
We have skilled labourers with vast experience.
A maintenance solution will be provided to suit your needs and budget.
Daily sign-off sheets, so work is monitored.
Negotiated targets and deadlines are adhered to.
Reporting on maintenance available and can be customised.
We are able to either collect units from site for repairs, or work on site.
Depending on demand, a team can visit the site once per month or daily.
OUTSOURCED EQUIPMENT MANAGEMENT


GLS is a proven outsourced provider that will maximise the value of your equipment assets by ensuring your equipment is used through your supply chain, in the most efficient manner.
This GLS service is designed to manage all aspects of your equipment, whether owned, rented or leased.
Our services include:
Administration and operational functions
Back-office functions for supply chain equipment are complicated, and if incorrectly executed, can result in huge losses and unforeseen costs. GLS offers you a world-class administration and operations team able to implement and manage globally acceptable equipment processes with in-depth local experience, giving you the best of both worlds.
Equipment management is difficult to control. Departments that may have evolved over time, might have become uncontrolled and poorly managed, adding unforeseen costs to the process. GLS offers an outsourced solution that provides better equipment management services.
Some of these functions will include the following:
Implementation and management of equipment processes within your business
Integration of these processes into your business
Daily, weekly, monthly management reports
Pallet management services
Equipment tracking and monitoring
Demand management – efficient understanding of your needs going forward and how to service these needs.
Reducing the risk in staffing | SERVICES AND SOLUTIONS
Outsourcing will allow operations with seasonal or cyclical demands to bring in additional resources when you need them, and release them when you're done.
Equipment departments are usually an area of high employee turnover, which creates uncertainty and inconsistency throughout the operation. GLS will provide a level of continuity to your company while reducing the risk of other substandard levels of operation. The GLS Services and Solutions cover the end to end process of retail equipment managment.
MANAGING CUSTOMER AND VENDOR INTERACTION


One of the most challenging aspects of equipment management is the complexity created by having different companies and all of their subsequent processes. This directly affects the cost and use of the equipment within your company, resulting in unforeseen cost escalation, pool variances and lost equipment being charged to you.
With the GLS operational control and management functions, we manage this interaction on your behalf and ensure that you, as our customer, receive the best benefit.
We do this based on one of two principles: service and solutions
Balance to zero 
Equipment is managed transactionally and is not allowed to remain at the delivery point. i.e., all equipment must be returned on the same trip as the delivery. If equipment is not returned against the delivery note, the non-compliance is escalated.
Issues vs returns-balance in supply chain
Equipment being returned is measured against what was issued, and equipment balances per delivery location are available.
Based on this model we are then able to supply billing and balance reports according to the parameters determined with each customer. | Service and solutions
PALLET MANAGEMENT SERVICES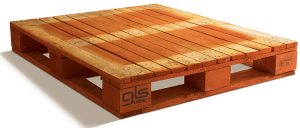 Services and Solutions: We can tailor a comprehensive pallet account management package that is designed to control your hired equipment and provide support for related operational activities.
PALLET ACCOUNT AUDIT
It is important to understand the status of your pallet account in order to manage and reduce your potential risk.
Identification of lost equipment
A physical count of all hire equipment can be conducted and compared to the quantity of equipment being charged out by the hire company, to determine losses.
Redemption of equipment lost
Where records exist, we will co-ordinate with your trading partners and attempt to retrieve all outstanding equipment. Where records are not available, or equipment is unredeemable, we will provide cost data on compensation payments to the hire company and any other available options.
PALLET SERVICES INCLUDE
Audit of operations
We will require access to operations and administration staff who handle equipment and related documentation in order to form a detailed understanding of the arrangements currently in place.
Trading partner requirements
We will identify the receiving policies of your trading partners and develop documentation to ensure those responsible for raising transfers can do so correctly.
Assessment of knowledge and training
We will ascertain the level of pallet management knowledge among your staff. We will respond to any shortfall with individual training programmes.
OUT SOURCED ADMINISTRATION
GLS can offer you peace of mind by outsourcing all the pallet administration functions to ensure continuity of service and knowledge.
Data Entry
We will key all equipment movements into our database in preparation of receipt of your hire company invoice.
Invoice Reconciliation
With automated invoice reconciliation GLS will reconcile your monthly hire company invoice and follow up on any discrepancy or unauthorised transfer to your account.
Docket Creation
Upon the receipt of your accurate dispatch volumes we are able to generate and supply you with transfer dockets to accompany your hire equipment.
Stock Take
We will support pallet counts with accurate and up-to-date figures of theoretical holdings, and can perform counts on your behalf.
Reporting
We can produce an array of reports to keep you up to date as to the state of your hire accounts. They can be supplied in line with monthly invoices from the pallet hire companies, and can be run as a summary or provide detailed information by cost, quantity, service and solutions, trading partner, time frame and history, and include: stock levels, equipment totals, delayed transfers, lost equipment, loaned equipment and hire company invoices.
OPERATIONAL SUPPORT
We will offer additional services and solutions to further assist the management of your pallet account.
Pallet Supply
We can arrange for the delivery of empty equipment to your premises. Standard issue fees and transport charges apply for this activity where relevant.
Help Desk
We are available by phone to answer your staff queries. We are available to support or represent you in meetings or presentations with your trading partners and can make site visits as required for services and solutions