By Gavin Keen
New pallets & rental pallets in the last 24 months have all increased significantly due to the supply chain disruptions caused by Covid.
Pallet rental across the South African FMCG supply chain is a well-entrenched & established solution. When pallet accounts are managed well pallet pooling can unlock significant value for all participants.
However as with any supply chain with many moving parts If not, you may find yourself asking…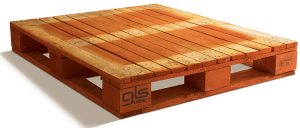 Are these cost increases justified & is there a way in this high inflationary environment to reduce them?
Am I paying for pallets that I no longer have?
Do the number of pallets in our pool match our pallet activity?
How much time & effort are we spending trying to make sense of where all your pallets are?
At GLS we guarantee a lower total pallet program cost.
We have been managing & pooling equipment in South Africa since 2007. Over the last 15 years, we have developed a deep understanding of where the pain points are across the supply chain & what influences your total pallet spend.
Your pallet pool today, be it rental or corporately owned, is effectively a business within a business with its own procurement needs, overhead, budget, storage facilities, and supply chain, all of which are subject to different rules depending on your route to market.
Not all pallet pooling providers are created equal. We take the time to understand your pallet flow, your business and provide you with a pallet solution that is financially & operationally beneficial to you.